Building a digital business has never been easier with these three simple steps.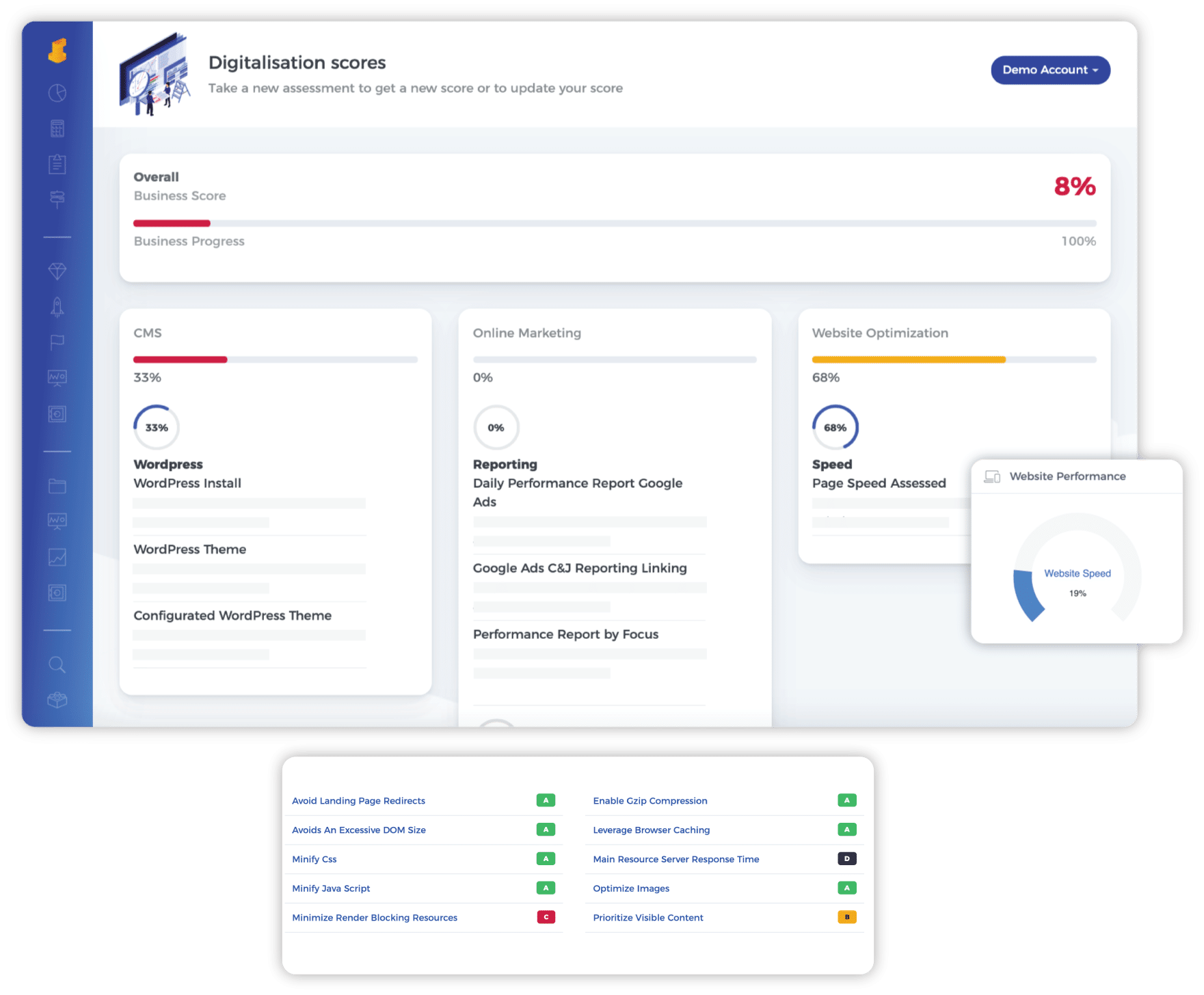 assess.
We assess your business and calculate your digitalisation score. This gives you a clear picture of where you stand.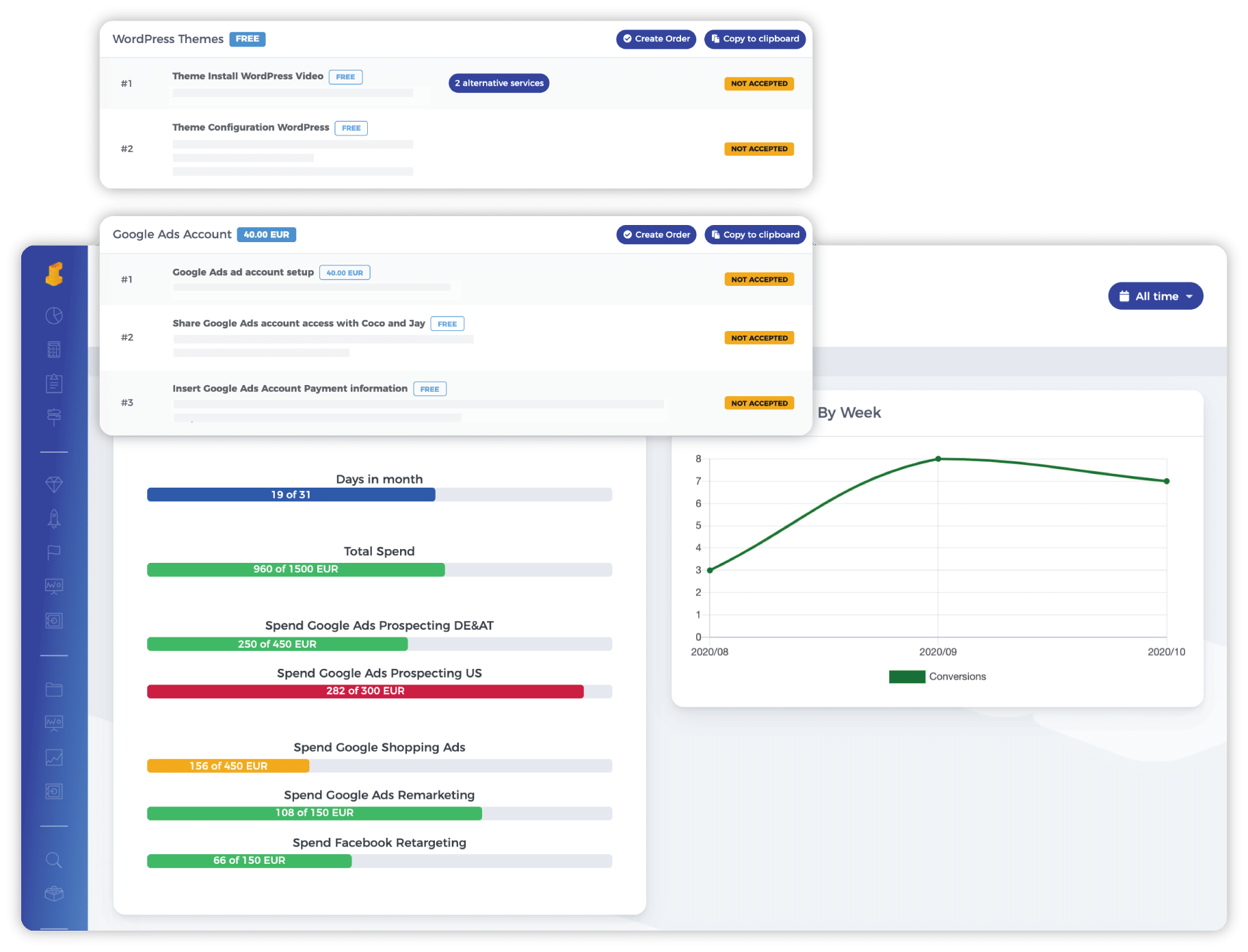 explore.
Based on your score we build a roadmap matching your business. This will show you in which areas you need to take action.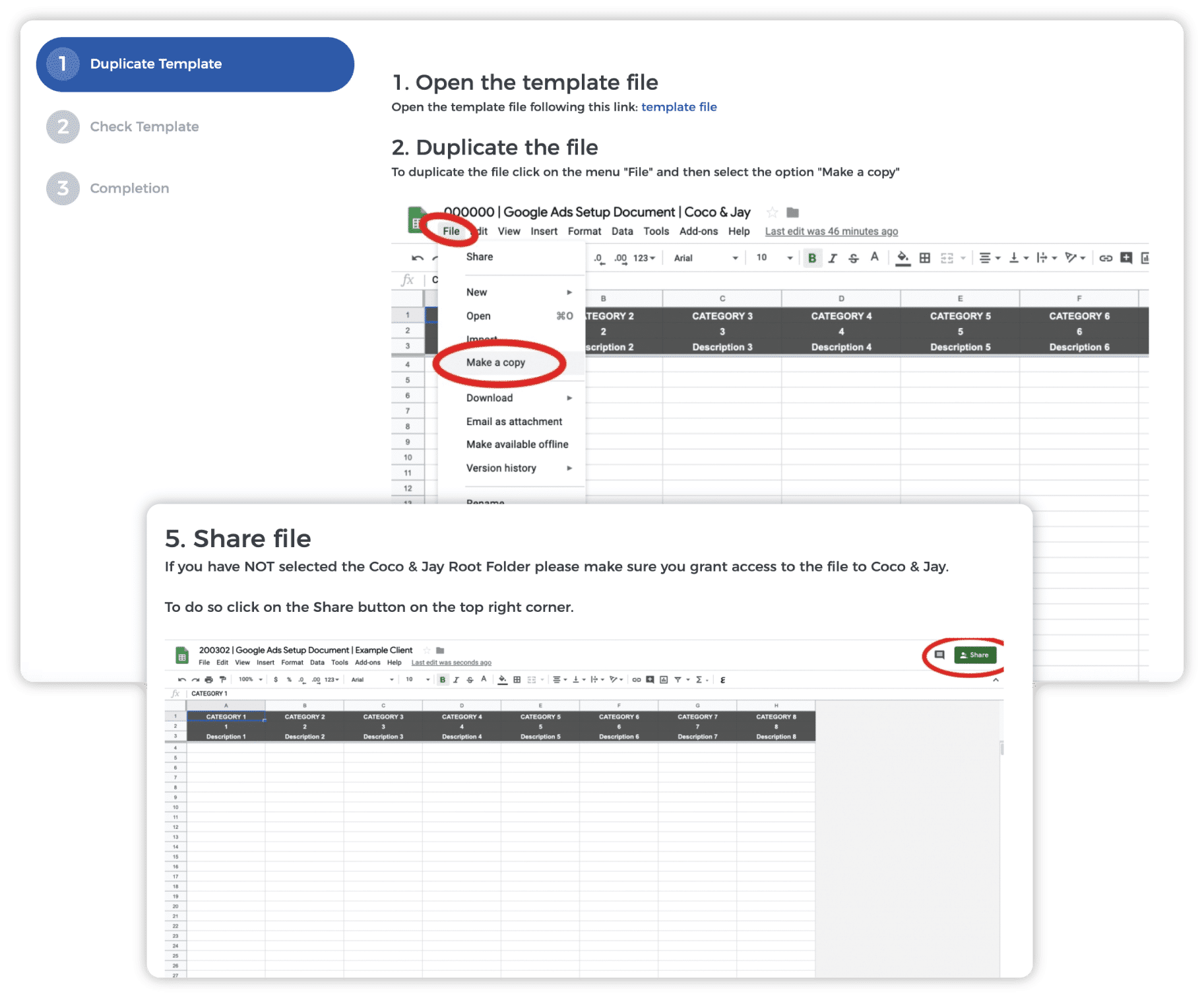 implement.
You decide what to implement. We stand at your side to assist you whenever you get stuck or implement them for you.
Start the personal journey towards your digital business
We love simplifying and have therefore designed smart quizzes that can detect the most common business problems. Get started by taking our quiz which will give you access to your free digitalisation score and strategy roadmap.
Nothing more wonderful than customers that trust us. They are our most important asset for success.
To start building your roadmap, for individual queries or if you simply want to get in touch with us, use the contact form below and we will get back to you as soon as possible.